Top 25 PC Horror Games For Halloween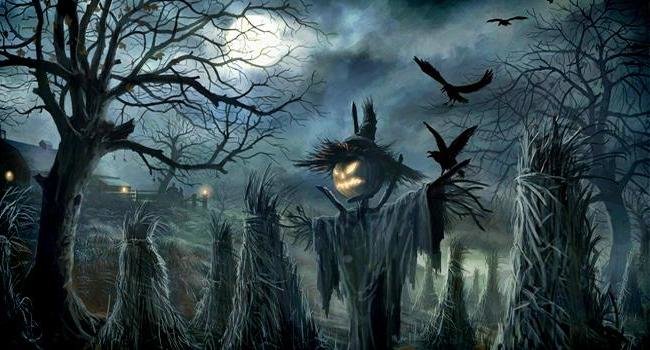 It's Halloween and what better way to celebrate it than engorging in various forms of spook-oriented entertainment. Here are twenty-five (chronologically ordered) retro computer games reeking of demons, devils, zombies and other dark conjurations, some devilish, some whimsical, and some truly terrifying. You absolutely have to play these 25 retro PC games for Halloween! And remember to click on any title to read up on the full review…
---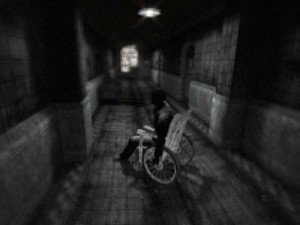 Developer: Headfirst Productions
Genre: Survival Horror / First-Person Shooter
Year: 2006
Synopsis: One of the few games to openly bear the Cthulhu label, you play a detective investigating a missing persons case in the town of Innsmouth. Despite the lackluster B-movie acting, Dark Corners nonetheless manages the feel of the original books and retains their mythology, blending some clever horror with stealth and brief action.
---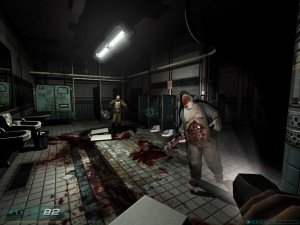 Developer: id Software
Genre: Survival Horror / First-Person Shooter
Year: 2004
Synopsis: More of a remake than a sequel to the original classic that revolutionized the gaming industry, Doom 3 has you face level after level of demons and other denizens of hell in a push to escape a cursed Martian colony. The visuals were revolutionary for their time (they still hold up nicely today), and the blend of horror and gritty action make for an awesome shooter all-around.
---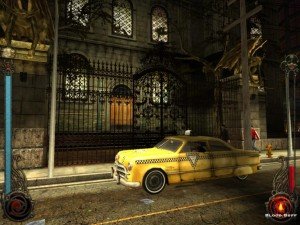 Developer: Konami
Genre: Role-Playing Game
Year: 2004
Synopsis: Set in White Wolf's legendary World of Darkness universe, Bloodlines is a story-centric journey into an alternate Los Angeles where clans of vampires pull the strings underneath a veil of secrecy. The combat controls are shot and the character building process isn't easy, but meddling in vampiric politics and the game's strict adherence to its rich pen and paper roots more than make up for it.
---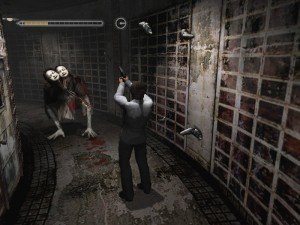 Developer: Konami
Genre: Survival Horror
Year: 2004
Synopsis: As average nobody Henry Townsend, you find yourself trapped in your apartment by an unknown supernatural force, with the only way out leading to a nightmarish otherworld replete with zombies, demons and a prowling serial killer behind it all. Silent Hill 4 stands out by virtue of being most different from the rest of the series, but otherwise retains that same eerie atmosphere.
---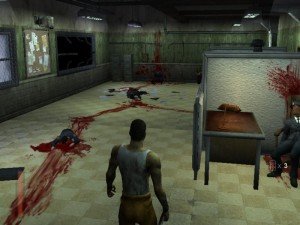 Developer: Surreal Software
Genre: Survival Horror / First-Person Shooter
Year: 2004
Synopsis: Your character finds himself in a life and death struggle after the maximum security prison in which he's held comes under attack from a supernatural force, killing both guards and fellow inmates. Ultra-violent to the bloody pulp, The Suffering features a great blend of Max Payne action wrapped in genuine horror. The controls are a bit off and the camera has the requisite narrowed FOV familiar to console games, but otherwise this is a good port of a great game.
---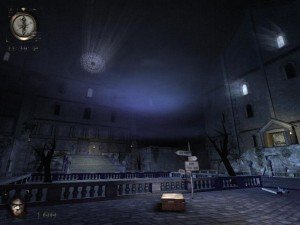 Developer: Idol FX
Genre: Survival Horror / First-Person Shooter
Year: 2003
Synopsis: Enter sinister castle Malachi to save as many of your relatives as you can in this all-out supernatural splatterfest. Demon-infested wings of the castle shift slightly each time you start a new game. Said tenants of the damned include devil dogs, ghouls, zombies and – naturally – vampires. Nosferatu has its charms and gratuitous jump scares, but is quickly mired by bad AI and clunky combat.
---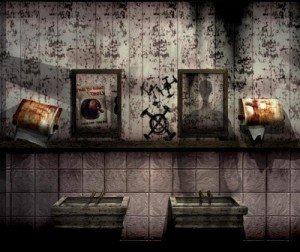 Developer: XXV Productions
Genre: Point and Click
Year: 2002
Synopsis: Solve the mystery of a haunted train station and adjacent hotel in this low-budget point and click adventure obviously inspired by 90s classics. Dark Fall is mostly about methodical puzzle solving than jump scares, and should suit those who are more keen on figuring out abstract riddles than blasting away zombies. The game spawned two follow-ups, one of which was released in 2009 (Dark Fall: Lost Souls).
---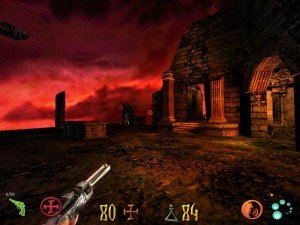 Developer: DreamWorks
Genre: First-Person Shooter
Year: 2001
Synopsis: Enter an Irish estate that has extra wings leading off into other dimensions populated by ravenous hordes. Although masquerading as a survival horror, Undying is a straightforward shooter with a compelling horror element and some clever combat, including an intuitive spellcasting system. The game's great fun for what it's worth, and should appeal to shooter fans and survival horror players alike.
---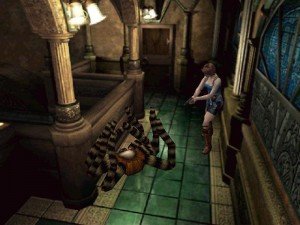 Developer: Capcom
Genre: Survival Horror
Year: 2000
Synopsis: Escape a zombie-infested town while avoiding an invulnerable bio-engineered monstrosity hellbent on personally smashing your face in. Best part of RE3 are the terrifying run-for-your-life moments when Nemesis is right behind you. Since you can't kill the monster (fighting him only makes him stronger), and since he's particularly good at stalking you, you'll find that the best course of action is to run and pray he's lost your trail.
---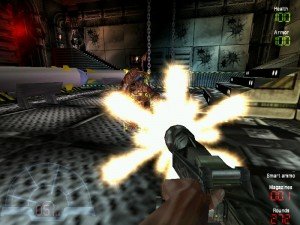 Developer: Rebellion
Genre: First-Person Shooter
Year: 2000
Synopsis: Typically not a horror game, but boy is it intense! The human campaign of AvsP pits you against fast-moving aliens dispersed randomly on barely-lit maps. The game is wildly effective in establishing heart-pounding suspense with the help of your onscreen movement-tracking radar, and the little buggers run so fast that you can only get a couple of good shots with the rifle before them Xenomorphs claw your face off.
---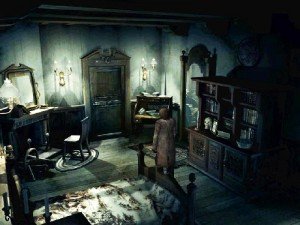 Developer: DarkWorks
Genre: Survival Horror
Year: 2001
Synopsis: Popping up long after the original trilogy, The New Nightmare has seasoned paranormal investigator Edward Carnby and anthropologist Aline Cedrac snooping around a presumably haunted manor on a secluded rocky island. Few console ports have managed this level of visual excellence as far as light and shadow, but other parts of the game, including the combat, acting and hack storyline, aren't quite as solid.
---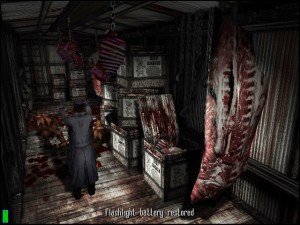 Developer: DarkWorks
Genre: Survival Horror
Year: 1999
Synopsis: The attention lavished on the game's visuals clearly show ingenuity, as Nocturne is an attractive shooter. The real-time shadow effects and dynamic lights look great, but the controls are more than a little bulky. Awkward angled static cameras and unresponsive character movement make the game unplayable, coupled with possibly the shortest-lived flashlight battery in gaming.
---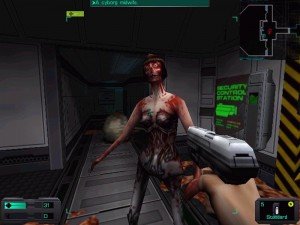 Developer: Looking Glass
Genre: Survival Horror
Year: 1999
Synopsis: The evil artificial intelligence SHODAN returns in the sequel to the award-winning System Shock. The game features a science fiction action/role-playing game system, with character generation and growth, inventory, equipment, and several groups of special traits unique to each character. The game's role-playing game depth is enhanced by a huge assortment of enemies, modifiable weapons, and unique psionic powers.
---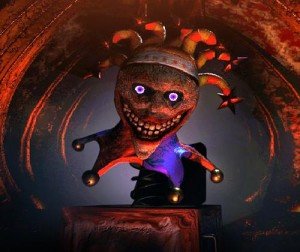 Developer: Legend Entertainment
Genre: Point and Click
Year: 1998
Synopsis: A highly unusual point and click adventure where you must redeem some of the worst sinners of history to save the world from 'a thousand years of darkness'. Noted thespian James Woods plays the role of the villain, and visually the game is a remarkable feast upon the eyes. The psychedelic feel of it all can be overwhelming, making this a genuine treat for those who crave plain weird.
---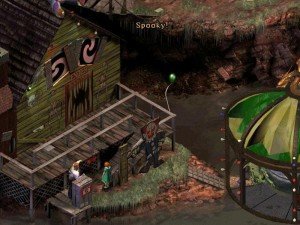 Developer: DreamForge
Genre: Point and Click
Year: 1998
Synopsis: This gripping top-down, puzzle-centric adventure game from DreamForge casts you in the unfortunate role of an amnesiac waking up in an insane asylum. Your character routinely shifts between various states of consciousness, finding himself in dark dream worlds replete with cryptic clues and scattered fragments of his memory. Truly a dark, clever and haunting tale for adventure gamers to try.
---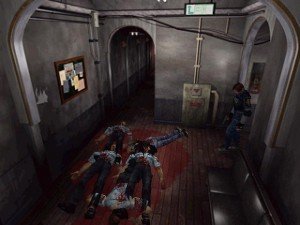 Developer: Capcom
Genre: Survival Horror
Year: 1999
Synopsis: RE2 centers around Leon Kennedy, a rookie cop, and Claire Redfield a tough-as-nails woman in search of her brother. A mysterious virus has turned almost all of the city into flesh-eating zombies, and it's up to the player to unravel what exactly happened and to escape the city. Better gameplay, fun combat and generally higher production values make this a classic.
---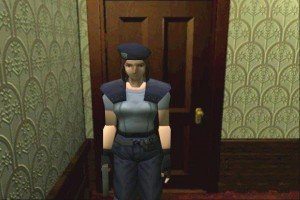 Developer: Capcom
Genre: Survival Horror
Year:1998
Synopsis: In Resident Evil, players explore a mansion, solving puzzles and killing acid-spitting zombies, giant spiders, mutant dogs, and other really evil things as they try to find some missing people who were lost in a helicopter crash. The widely praised title is reminiscent of old PC games like Alone in the Dark. But expect dodgy acting and lousy controls from this port.
---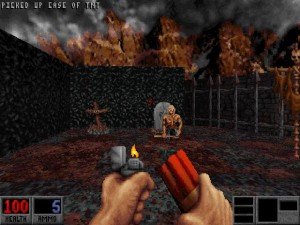 Developer: Monolith
Genre: First-Person Shooter
Year: 1997
Synopsis: You play a back-from-the-dead "hero," duke it out with John Romero zombies, cultists, and God knows what else, and kick heads around. Hilarious Easter Eggs and references to 80s and 90s horror flicks are everywhere, and the game itself has great allure in its queasy Build-powered portrayal of cemeteries, cult temples, dark forests, morgues, etc.
---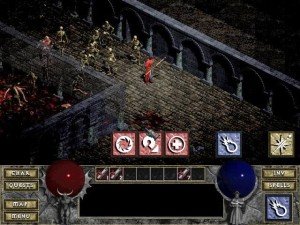 Developer: Blizzard
Genre: Role-Playing Game
Year: 1996
Synopsis: On one level it's an addictive action-oriented RPG with some fantastic multiplayer. On another level, though, especially at the end, this is a spooky and disturbing tale of demonic possession and evil. Plus there's no happy ending – your character ends up plunging a crystal into his/her forehead, and although one can't entirely call Diablo a scary game, we all jumped walking in on the Butcher down in Level 2, him going "Ahh, fresh meat!".
---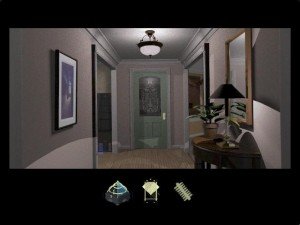 Developer: Hue Forest
Genre: Point and Click
Year: 1996
Synopsis: A horror tale from the Myst school of game design involving the investigation of a haunted home using all the standard fare ghost detection equipment. Amber does a generally good job – the puzzles aren't pointless and the game occasionally manages to be spooky and intriguing through sheer minimalism.
---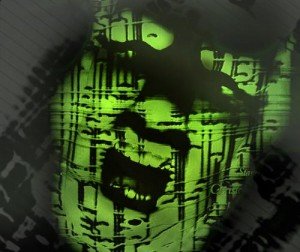 Developer: GameTek
Genre: Point and Click
Year: 1996
Synopsis: A mysterious serial killer calling himself the 'Ripper' prowls the streets of futuristic New York, murdering and ripping people apart with about the same gory enthusiasm as your standard anti-personnel mine. Your character is the only one in touch with the killer, and you can only find his true identity by going through a gauntlet of aggravating puzzles and bad acting.
---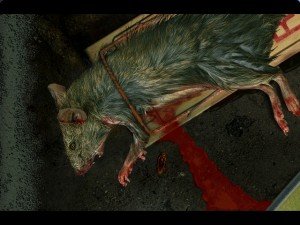 Developer: Pulse
Genre: Action Adventure
Year: 1996
Synopsis: In what could unquestionably be called the world's first Cockroach Simulator, you guide your repulsive form under, over and through some of the most photorealistically disgusting scenery ever committed to CD-ROM. Along the way you solve simple puzzles (mostly through trial and error), avoid various hazards (traps, sticky surfaces) and keep watch over predators (spiders, cats, etc.). This is truly one of the more original games listed here.
---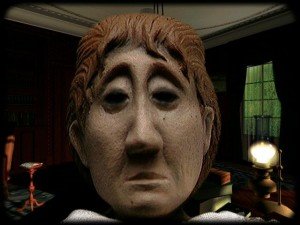 Developer: Pulse
Genre: Action Adventure
Year: 1996
Synopsis: The Dark Eye isn't exactly scary, but the bleak story (drawn from the works of Edgar Allan Poe) will undoubtedly strike a chord with players. Set in a simple point and click adventure format, you'll experience first-hand some of Poe's most immortal works, including "The Tell-Tale Heart", "Berenice" and "The Cask of Amontillado". The game panders its more subtle chills through story, evolving characters and a continuous morbid feel.
---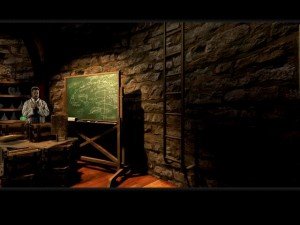 Developer: Amazing Media
Genre: Point and Click
Year: 1995
Synopsis: You wake up as Dr. Frankenstein's newly resurrected monster, trapped in the mad doctor's odd world of dangerous scientific experimentation. Soon you discover that his castle is one huge house of horrors – decapitated body parts, dead cats, and strange-looking medical instruments are all over the place. Standard fare Myst-style puzzles and exploration ensue.
---
Developer: Sierra On-Line
Genre: Point and Click
Year: 1995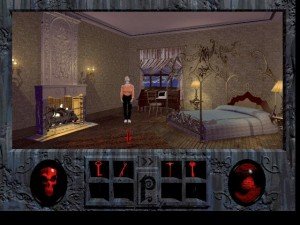 Synopsis: Departing from the classic fairy tale motif that defined earlier works of Roberta Williams, Phantasmagoria has you play as a young wife unraveling the secrets of an old estate she's just moved into. Ultra-gory, simplistic puzzles and questionable acting pandered a lot of criticism, and eventually the game was banned in Australia and in some retail store in the US despite the option to censor some of the more violent scenes. The game eventually produced an even more nauseating sequel.