Silent Hunter II
Needs more depth.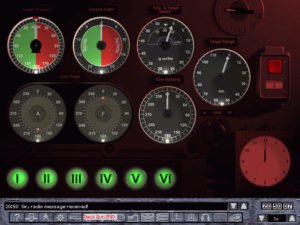 Silent Hunter 2 puts a twist on its acclaimed predecessor, placing you in command of a Nazi U-boat for a campaign spanning the entire war. Depending on the type of sub you're piloting, up to 14 control stations are at your disposal, including deck-mounted 88mm anti-ship and 20mm anti-aircraft guns; radar, radio, and sound stations; and periscope, map-plotting, bridge, torpedo, and damage-control stations. Though the game's not as detailed as many hardcore submarine sim fans might expect, the ability to man each of these stations does add to the atmosphere.
Unlike Silent Hunter's free-flowing hunt, Silent Hunter 2's campaign is linear, so you have to beat each mission to get to the next. This is probably the greatest dent in the game considering the original had such a detailed dynamic campaign. Developer Ultimation never said that they were making the campaign dynamic, but they did promise that there would be plenty of variety within the missions. There is little. Also, all of the missions are canned—there are no random engagements thrown into the mix. If you fail the main objective of the mission, you get to repeat it again and again until you get it right.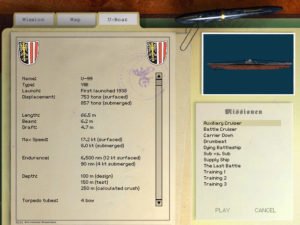 Once you're in a mission you'll usually find some fun. The tension is definitely there, especially in the missions where the designers put a lot of stuff on, in, and above the oceans. Beginning simulated submariners will face frustration in the campaign when they have to do things over and over again just to get to something new and different, and advanced gamers will be disappointed at how quickly they experience most of what the game has to offer. Somewhere in between is a decent, if not groundbreaking, game.
Overall Silent Hunter 2 isn't a terrible. But while visually more advanced, it's still backwards compared to its more blocky predecessor.
---
System Requirements: Pentium II 233 Mhz, 64 MB RAM, 8 MB Video, Win95
IMPORTANT:
This is a download button.
Please
READ THIS
before downloading!
---
Tags: Silent Hunter 2 Download Full PC Game Review