Need for Speed: Hot Pursuit 2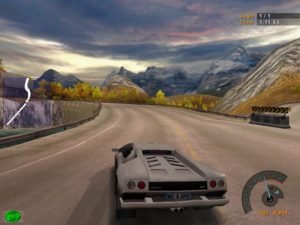 Need for Speed III: Hot Pursuit was a really cool game. Not only were the graphics, music and sound effects some of the best for its time, but the car chases between you and the cops made for some of the most adrenaline-fueled races ever. Hot Pursuit 2 (the sixth Need for Speed game for those keeping score) attempts to recapture the thrills of that game. While it definitely retains the fun that made its arcade racing brand a classic, Hot Pursuit 2 nonetheless fails to live up to its predecessors' reputation.
Like in every other Need for Speed, you have a slew of fast cars at your disposal, from the sleek and sexy Dodge Viper GTS to the fast and furious Ferrari 360 Spider. And again, the basic objective is to elude the police (complete with spike strips, road blocks and helicopter support). The emphasis is on speed and quick reflexes as you race to win while trying not to get rammed off the road.
Those who've hated the sim aspects of Need for Speed: Porsche can rejoice in Hot Pursuit 2's more relaxed arcadey racing. Damage modelling, complex car setups or realistic driving physics have either been scrapped completely or dumbed down to the extreme. The result is a streamlined arcade racer that is comparable to NFS III. The cops are again your main obstacle, with higher wanted levels gained over the course of a hot pursuit. More cops eventually join the fray, and they deploy spike strips or choppers to hunt you down. Squad cars are deviously hard to shake no matter what you're driving, and they actively try to run you off the road or box you in. The police occasionally give the other cars in the pack a hard time as well, but more often focus on ruining your day.
* * *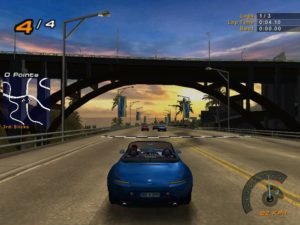 There are multiple ways of playing the game, including a quick race and custom race modes. But to experience most of the content that the game has to offer you have to go through the campaign modes (one with police, and one without), since the majority of Hot Pursuit 2's content (tracks, cars) is locked by default. Completing the campaigns will earn you money which you can use to unlock content, but this is more than a little annoying. Most people don't have the time, patience or dedication of going through the campaign races, and should be allowed the play the game on their own terms. No such luck here.
In the end, Need for Speed Hot Pursuit 2 is a solid arcade racing game if that's what you're looking for. What it lacks in originality it more than makes up with simple fun, and is still one of the best high-octane racing experiences around.
---
System Requirements: Pentium 133 MHz, 32 MB RAM, Windows 95
---
Tags: Free Download Need for Speed Hot Pursuit 2 PC Game Review