Need for Speed II Special Edition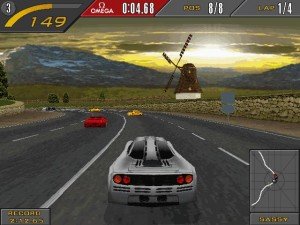 EA's Special Edition of NFS II goes full 3D.

Developers started featuring Rendition, Direct 3D or 3Dfx Glide accelerated visuals in their racing titles at around the time Need for Speed 2 was released. When the first NFS game hit shelves, it was well ahead of its time in just about every way, and the PC version made the game even better. Although the second NFS added force feedback effects via I-Force, it didn't give us the 3D accelerated visuals we were then accustomed to from flagship products. Underneath it all though, the game still kicked ass!
Here we have Electronic Art's Need for Speed 2 SE. Everything from Need for Speed 2 in terms of tracks, cars, and gameplay is back, plus a few extras, and a much vaunted 3D acceleration mode is now available. This version definitely makes for a better sequel than the original, non-special edition did, but on a grander scale it still occasionally falters as far as advancing the series – it's all flashy looks but not too much substance.
So what's in the package, and what exactly here is exclusive to the Special Edition? Well, a total of seven diverse but far too few tracks were featured in the original game and this version raises that number by only one – 'Last Resort' runs along a coastal region and is an extremely cool and sunny drive. Of course all of the original exotic cars are featured: the McLaren F1, Ferrari F50, Lotus GT1 and Esprit, Ford GT90, Jaguar XJ220, Isdera Commendatore 112i, and the Italdesign Cala. Some of these were concept cars that you couldn't buy at the time; the rest are only in the price range of Silicon Valley CEO's. The Special Edition adds four extra cars, these numbering the Ford Mustang Mach III, Nazca C2, Ferrari 355 F1 and the eccentric Ford Indigo.
Controlling the cars is another matter. They have no steering feel on either the simulation or arcade settings. You don't feel the car breaking loose, and every car understeers at the limit, ramming those invisible barriers that still keep you from exploring the beautiful scenery that surrounds the tracks. Track which are, on the whole, quite linear – no shortcuts or even the occasional alternate route to just give some sense of variety. At least you have the option to mirror or reverse the tracks.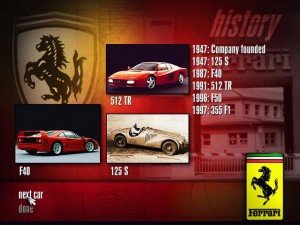 Yet Need for Speed 2 is an overall fun game. It most definitely wasn't as revolutionary as Need for Speed was in its time, but it (the original release) was a great arcade racer that lacked only what EA has now added with their Special Edition seen here. Now that you can play the game with Glide accelerated visuals and a few sleek sports cars, along with a host of more subtle bug fixes, you'll find that the game plays and looks much better. Even with the less-than-crisp controls and limited racing options, Need for Speed 2: SE works very well as an arcade experience, and does indeed score so high just for being fun and flashy.
---
System Requirements: Pentium 90Mhz, 16 MB RAM, 20 MB HDD Space, Win95
IMPORTANT:
This is a download button.
Please
READ THIS
before downloading!
---
Tags: Free Need for Speed 2 Special Edition Download Full PC Game Review