Dark Reign: Rise of the Shadowhand
Rise of the Shadowhand will add 18 single-player missions, more than 12 new units, and new cooperative multiplayer missions to Dark Reign. It also includes the winning entries from Activision's mission and map building contest, and players will be able to design their own multiplayer maps with the enhanced construction kit bundled herein.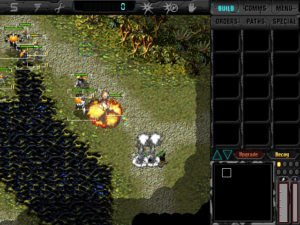 The action takes place in a distant corner of the galaxy, where a small group of isolated Freedom Guards are fighting it out with the Shadowhand in a do-or-die script. Unlike the original Dark Reign, each mission set forms a contiguous, linear campaign. Mission design is a lot more varied as well, encompassing everything from escort to standard production jobs. New units are spread for each side, though they do little to make missions with noticeably beefed up difficulty any easier. The multiplayer is where the game really shines – four sides with diverse infantry make for great C&C-style action.
---
System Requirements: Pentium 75 MHz, 16 MB RAM, Win95
---
Tags: Dark Reign Expansion Free Download Full PC Game Review