Outburst
The original Outburst challenges players to come up with as many answers as possible that relate to various topics (such as Things You Do With One Hand). Each category has ten answers, and teams take turns as their members shout out as many answers as they can think of, under the constraint of a time limit (an "egg timer" device gives about one minute). Of course, they shout as quickly and furiously as possible. Each guess that matches one of the listed answers scores points. Then the opposing team gets a smaller amount of time for a chance to "steal" answers that the first team did not think of. Minds go blank, people shout ludicrous things, there is wailing and gnashing of teeth, and a good time is had by all.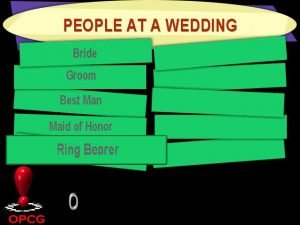 The PC version of Outburst has a mostly text-filled interface with the exception of a couple of red and blue animated exclamation points which jump and spin, pummel and decapitate one another, and do victory dances (during which the currently winning team's exclamation point brutalizes the other one). As in Jack, there is a wisecracking announcer whose material is mostly very funny, and who does an excellent job of deprecating poor performance. Also present is Jack's mature brand of humor, and while not X-rated by any means, this is still not necessarily an all-around family title.
The game consists of seven rounds, several of which are as described above, but, as is true with most of Hasbro's ports, variations exist. There is Reverse Burst, a "guess the category instead of the answers" round, reminiscent of the bonus game in the now-ancient $100,000 Pyramid; Sloppy Seconds, where the opponents get double the point value for "stolen" answers; Shoutburst, a round of multiple choice questions; a "beat the other team's time" round; and finally Mondo Burst, where the number of possible answers is very large—there are more answers than you could input during the allotted time (U.S. presidents, chemical elements)—which greatly raises the potential to really boost your score at the end.
Gameplay is fun, fast-paced, and adrenaline-producing, as you rack your brain for answers that, given ample time, you would be certain to come up with. In a race against the clock, however, you can sometimes draw the ultimate blank. This is why team play is infinitely more successful, although it's interesting that often your partners will turn up as clueless as you do. Seeing the answers after each round is bound to draw moans and groans and "I can't believe I didn't say that" exclamations.
---
System Requirements: Pentium 90 MHz, 16 MB RAM, DOS
---
Tags: Free Outburst Full ISO PC Game Review