Desperate Housewives: The Game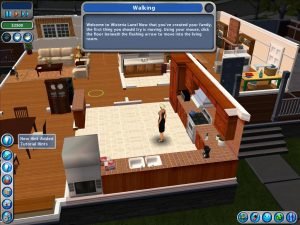 Gossip about your neighbor simulator.
Desperate Housewives: The Game might just as well be called The Sims: Desperate Housewives. While there are certainly sillier ideas than slapping a coat of soap-opera-colored paint on gameplay ripped straight from EA's ridiculously successful series, hanging out on a virtual version of the most screwed-up street on television isn't the pop-culture slam-dunk it should be. As the TV show itself is fond of noting, appearances can be quite deceiving.
Appearances are actually the game's best asset. Credit goes to Liquid—yes, the same guys who gave us RTS gems like Battle Realms and Dragonshard—for making the virtual versions of Eva Longoria and Teri Hatcher look surprisingly good. Given the recent spate of games that reduce celebs to pixelated freaks (see Matrix: Path of Neo and King Kong), this qualifies as a major accomplishment.
The rest of the game feels more familiar than a season-one rerun. As a new housewife on the block, you spend your hours navigating conversation trees with the wacky women of Wisteria Lane, trying to root out your neighbors' dirt and uncover your own shady, amnesiac past. There's a definite What Lies Beneath vibe going on. Oh, and you have to maintain your appearance, happiness, and social meters by primping, shopping, and slapping Bree Van de Kamp, which somehow never gets old.
In case there was lingering doubt as to the game's target audience, a series of mind-numbing minigames are here to stay. Mouse-clicking to chop ingredients for hubby's dinner? Spraying garden pests? Blatantly cheating Gabrielle and Lynette out of their cash at the neighborhood game of Texas Hold 'Em? Check, check and check.
---
System Requirements: Pentium III 1.5 Ghz, 512 MB RAM, WinXP
---
Tags: Free Desperate Housewives The Game Download Full ISO PC Game Review