Crashday
For a budget game, Crashday isn't half bad. You get some hallmark cheapo production values, including a horrible soundtrack, simplified career and screwy opponent AI, but Crashday nonetheless manages to deliver where it counts – dumb, fast, action racing.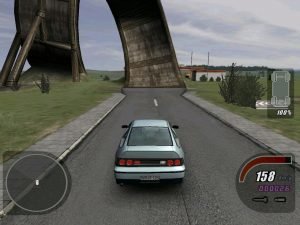 Though all the modes you'd expect of such a title are present (along with functionality enabling you to upgrade, sell and purchase cars), there's little in the way of glamour. Races are often entertaining, yet it all seems a touch on the soulless side – your car will become damaged, which will, in turn, affect performance, but generally it will have felt slightly on the clunky side from the start. The other modes, such as the wrecking arena matches, checkpoint and stunt challenges feel similarly lightweight.
The cars' handling mar the overall racing parts, though things do improve as you earn enough to upgrade and progress onto more exciting runarounds. The driving is squarely set on the arcade side, an aspect that becomes all the more obvious when entering stunt missions. Here the object is to gather as many points as possible via jumps and aerial acrobatics (you have an impressive amount of air control, being able to twist and turn). The vehicles feel like they're powered by jet engines and made out of Kevlar – you can often launch your Lamborghini Diablo into the clouds at top speeds. It makes the game feel very arcade-like, but it sure is fun as well.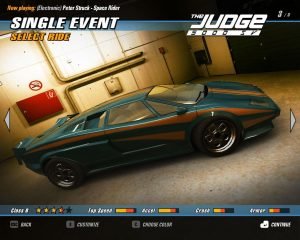 The other major highlight of the game is the car combat. Unfortunately you'll end up fighting with an only dual-weapon setup – the side-mounted minigun and rocket launcher – or you can just smash your car into the opposition if you can get close enough. Despite not having more advanced boomsticks for even more chaos, the car combat portion is as entertaining as it is initially awkward. It plays a lot like deathmatch on wheels, and can be surprisingly amusing once you get the hang of the weapons.
There is also a collection of minigames that are similar to those found in Flatout 2, though they're not quite as entertaining here. One final addition is the inclusion of an inbuilt map editor to design your own races or stunt courses – something you don't see everyday, and which works in favor of the game's replay value.
---
System Requirements: Pentium III 1 GHz, 256 MB RAM, 64 MB Video, WinXP
---
Tags: Free Crashday Download Full PC Game Review