Microsoft Classic Board Games
While not having the flashy animations and visual effects of Hoyle packages, Microsoft's Classic Board Games nonetheless has that workmanship that makes it streamlined and playable, if still very business-like. With its low-key graphics and elegant instrumental songs, the game package comes with a total of twelve games, playable both against the computer or a human player.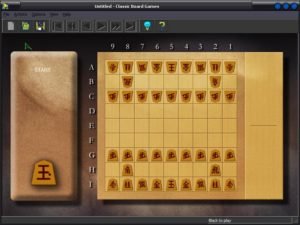 Familiar tabletop distractions number Chess, Backgammon, Reversi, Dominoes and Checkers added alongside lesser known board games such as Shogi, Gomoku or Taipei. Although Microsoft Classic Board Games features little in terms of visual customization, with only single backgrounds and colors for each game, it does offer a good set of options for players. The three different skill levels allow players to still be challenged as they improve, while the option to show legal moves is a beneficial teaching tool for beginners.
Despite the slight graininess of the graphics, they serve the simplicity of these games well. Even though the icons in the toolbar at the top of the screen aren't up to the caliber of the rest of the graphics, they are only a momentary distraction. The selection of songs, most with a jazz or classical feel to them, give a sense of refinement to the whole gaming experience. Most importantly, this package features games you'll never find in a competing Hoyle package, so don't dismiss this offering too quickly.
---
System Requirements: Pentium 133 MHz, 16 MB RAM, Win 95

---
Tags: Free Download Classic Board Games PC Game Review