Thrustmaster Cougar MFD Pack
Friday, January 29, 2016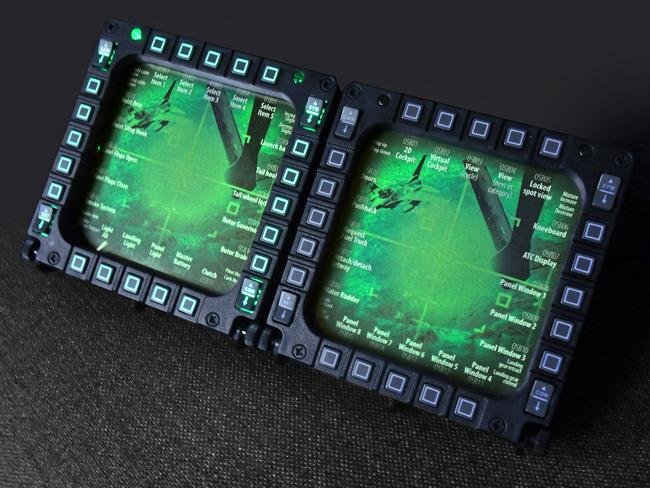 ---
Designer: Thrustmaster
Product: Game Controller
Year: 2010
OS: Windows XP / Vista / 7 / 8
Original Street Price: 80$
Thrustmaster's MFD controllers rank as one of my favorite affordable flight sim peripherals. For about $60 you get two of these in one box, and when used in tandem (plug and play) it gives you access to a total of 56 programmable buttons (or 28 per controller). Possibly the best reason to buy this is because it looks cool, but on a more practical note it dampens the workload needed to manage more complex simulations. Plus they fit in more snugly between a Thrustmaster joystick and throttle lever than any keyboard ever could.
Naturally the mock display is just an empty space where you can insert paper cards detailing the function of each button – by default you get cards for Flight Simulator X, but really you can design cards for any game and have them printed out and replaced provided the dimensions are good. Yet despite this limitation, some went ahead and mounted displays of their own, with interesting results – forums.eagle.ru
The first thing that struck me when I unpackaged this was that it wasn't as large as I've expected. This isn't entirely a huge drawback, as it's just big enough to comfortably handle without blocking your monitor.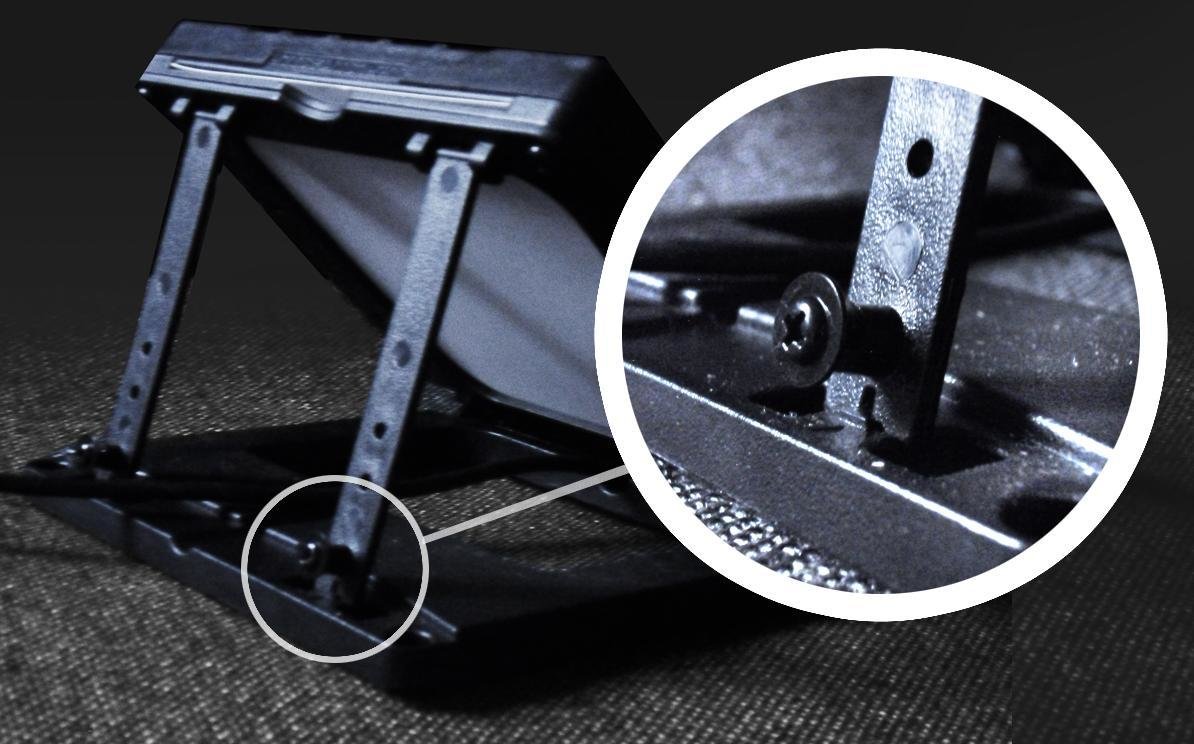 It can be tilted higher or lower from its base pivot point, but works best at around a 50 degree angle. A pair of rods can be fastened on the backside stabilizing the controller, but I've found it still wobbles slightly when pushing the upper row of buttons on the account of the base being too lightweight. The buttons are nicely lit via green LEDs but feel slightly cheap when pressed down, not having the 'click' you'd expect. And one final complaint, but which I haven't found issue with, is that the cable going out of the device is bent at an extreme angle (some have reported faults with this upon arrival).
But as a whole I can say that this is a neat little asset to have around when playing flight sims, and one that I don't regret buying. It's popular and new enough for it to be available on eBay, so buy them while you can. Also remember to check out TM's official page on the MFD Cougar – www.thrustmaster.com